Ealon Membrane
About Us
Ealon Membrane Co.,Ltd (Website Link to http://www.ealonmembrane.com)is the first and leading manufacturer of diagnostic membrane inChina. Owning proprietary expertise and sophisticated equipment, the company specializes in development, production and sale of nitrocellulose membrane used for diagnostic assay. The production facility is certified to ISO9001:2008 standards.
Ealon currently offers a range of nitrocellulose membrane with different pore sizes. These products have been widely used in the manufacture of various immunoassay products such as early pregnancy, ovulation prediction, drugs of abuse test series, cardiac tests and infectious diseases tests.
We offer high puality products to our customers at competitive prices.
International certification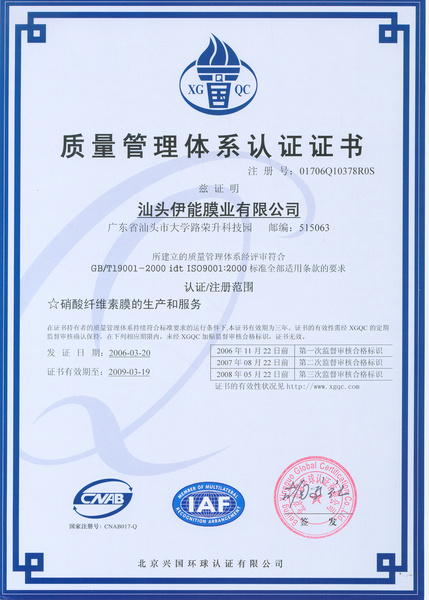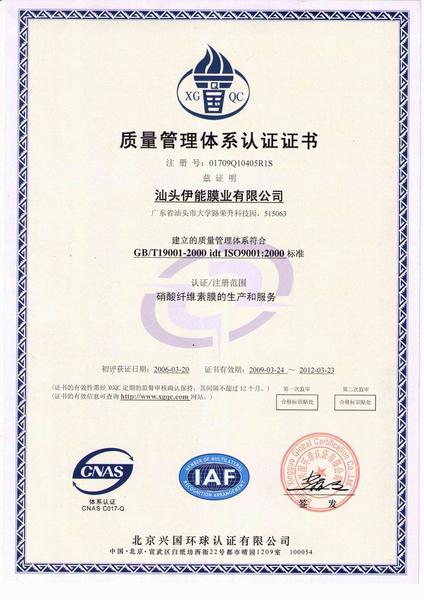 Technical parameters
(1) High Protein binding capacity
EALON membrane have a high protein binding capacity making your test devices more sensitive and accurate。
(2) Consistent Capillary Rate rate and thickness
EALON membranes are treated with surfactant through aproprietary process. Consistent capillary rate and membrane thickness will render more optimal results in your test devices.
(3) Excellent surface quality;
EALON membranes are manufactured by phase inversion process controlled by sophisticated equipment.
The membranes have virtually nounincorporated dust or powder resulting in an excellent surface quality that increases the clarity of test results.
(4) Strong tensile strength.
EAlON membrane areflexible and have sufficient tensile strength. The strong tensile strengthenables membrane to stand repeated handling during the manufacture of test devices